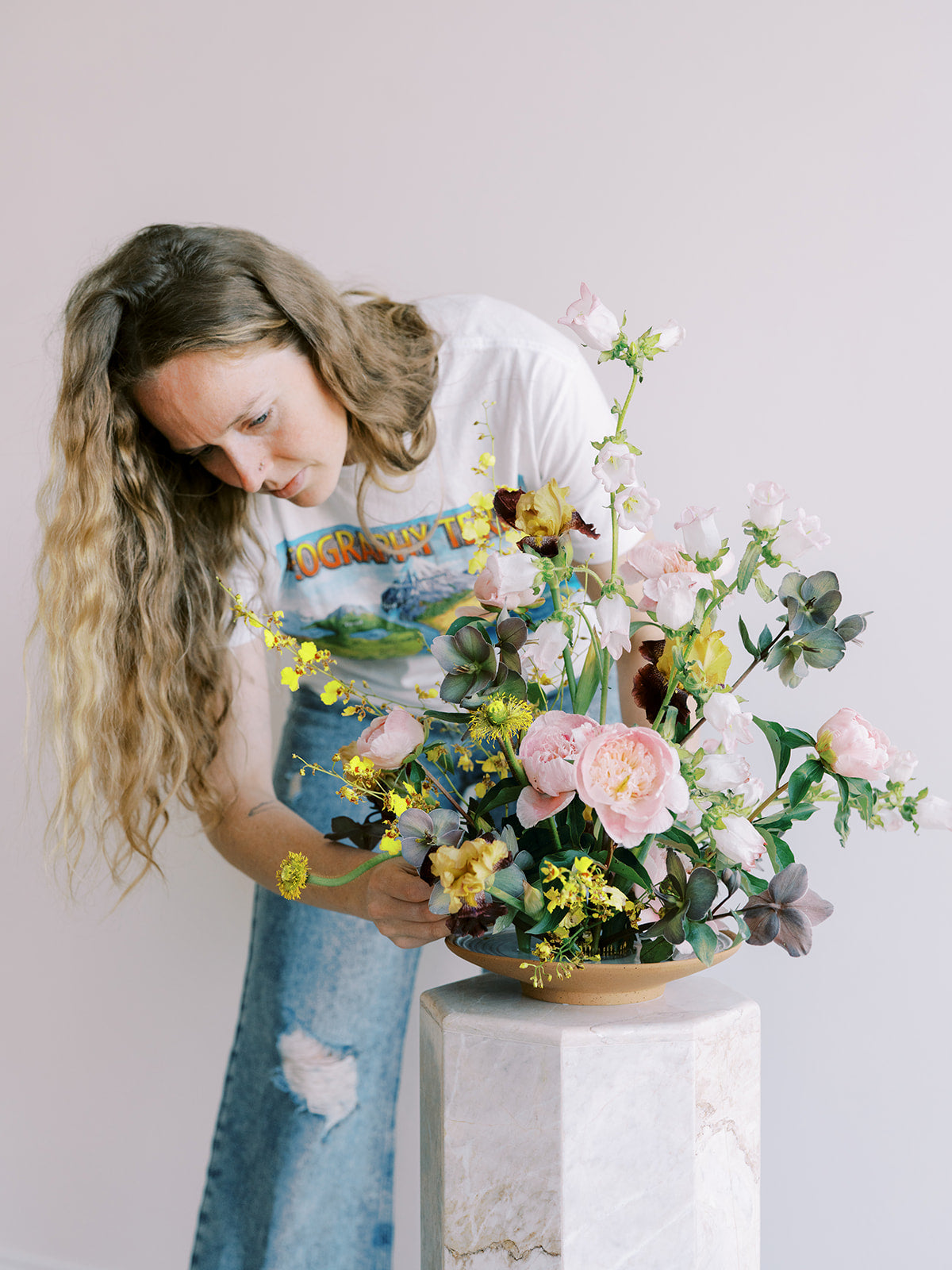 Meet Madelaine
Madelaine grew up in the mountains of North Carolina, playing in the forests and constantly being fascinated by the flora around her.
She first came to Durham to go to the School of Science and Math and kept up her love of nature by spending hours walking through Duke Gardens.
Years later, she had the chance to move back to Durham and soon started a wedding floral business using her keen eye for nature as the guiding light of her designs. It was there she forged her unique style and is known by florists all over the state for offering cutting edge designs with premium flowers.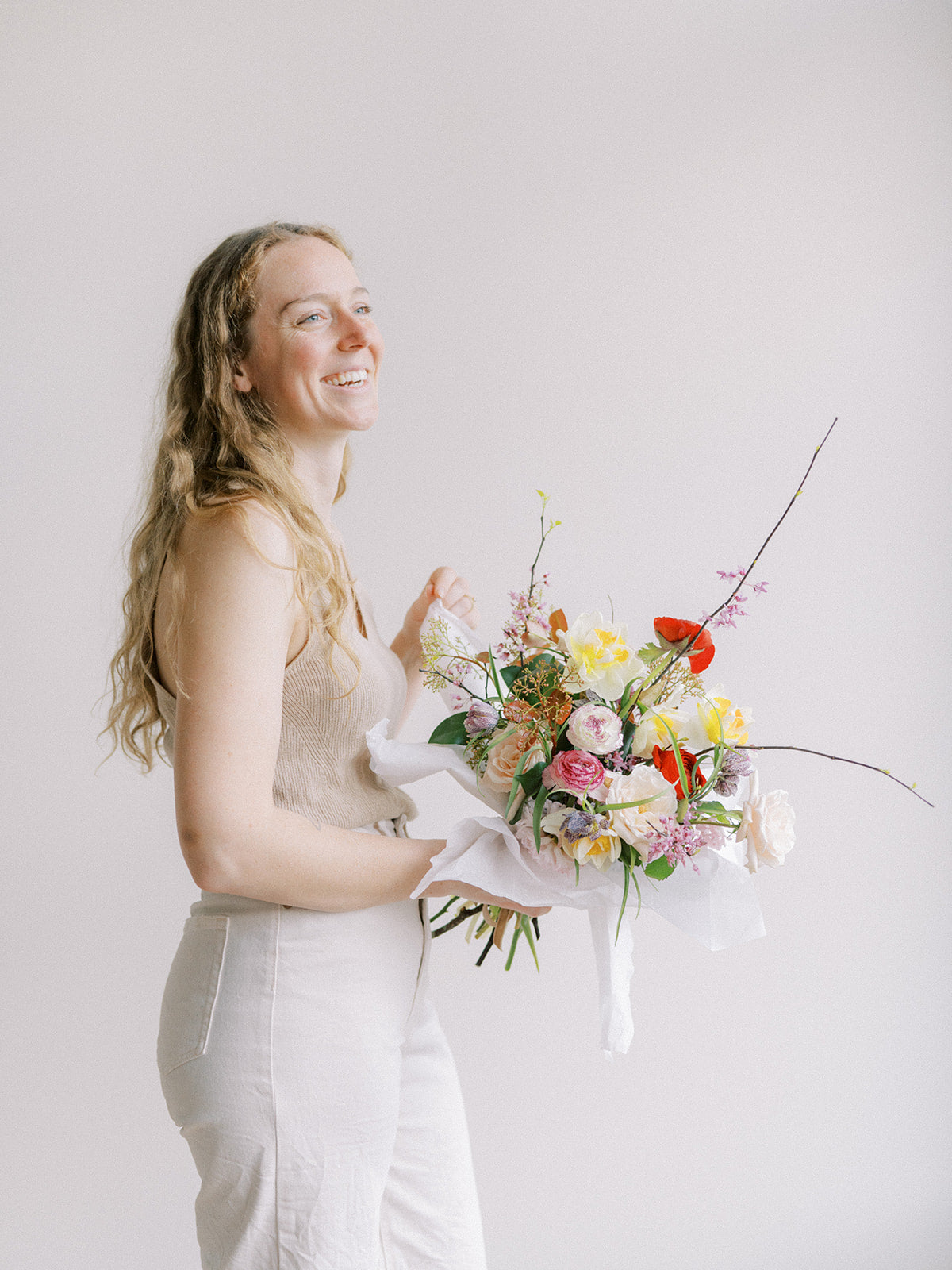 It has always been her dream to offer these designs as a flower delivery shop for her community in RTP, South Durham, and all over the Triangle.
In February 2022 she was able to get her brick-and-mortar studio up and running next to South Durham anchor business like Favor Desserts and Veena B Salon. She is across the intersection from The Glass Jug and South Durham Farmer's Market.
The next step for The Borough is to offer ethically minded gifts and a full concierge service of gift buying, wrapping, and delivery for the people of her community (so stay tuned!).
Shop Madelaine's Blooms